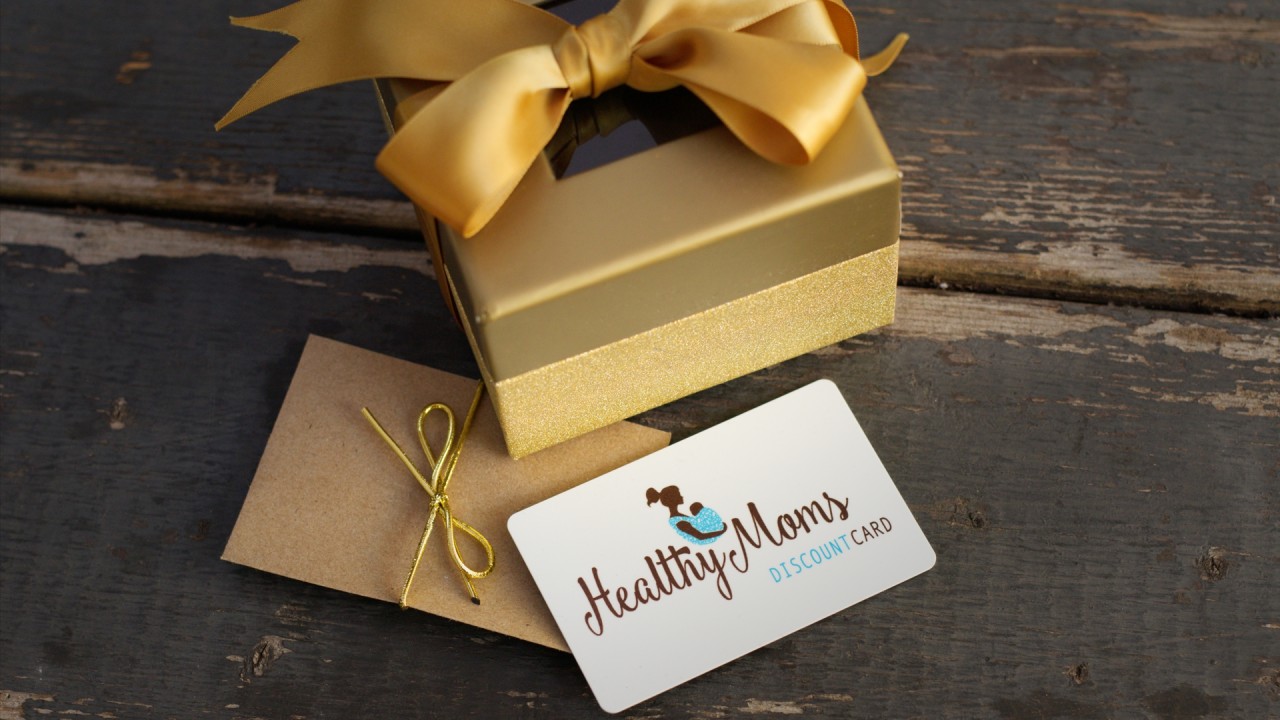 We want to make your holiday shopping a little easier and more cost effective! Check out these natural/sustainable products from some of our Healthy Moms participating businesses to find gifts for everyone on your list. Plus, enjoy the discounts you'll receive when you shop with these fabulous local businesses using your Healthy Moms Discount Card.
FOR THE HOME
Eco-friendly Houshold Items:
Ecoexistence (15% OFF in-store) - Ecoexistence's selection of sustainable lifestyle products empowers you to make more environmentally friendly choices for you, your home and for your loved ones. A range of household products including stainless steel and glass water bottles, lunch and snack containers and kitchenware as well as skin care products, organic clothing for adults, children and babies.
Green and Frugal (15% off in-store and online) - Green & Frugal offers products to help you live a more sustainable lifestyle...affordably. Reusable household products, handcrafted natural skincare made in-house, and a bulk/refill station with their full line up of products along with ingredients to make your own natural skincare at home. Who doesn't love a reusable alternative to their daily routine?
Pretty Clean Shop (10% OFF In-Store and online) - Your source for consciously curated products that are made with non-toxic, biodegradable, naturally-derived ingredients, safe for the environment, humans and animals and with a big focus on zero-waste and Canadian products. Take a look at these beautiful PLANTABLE holiday cards. The receiver gets a lovely message from you and then instead of throwing the card out, they can plant it and watch it bloom!
Organic Bedding:
Organic Lifestyle (15% OFF online) - Specializing in creating beautiful and healthy indoor environments. Soft, bamboo and organic cotton bed sheets anyone?
Robot and Dino (10% OFF online pillow orders) - Give the gift of sweet dreams with these beautiful designs and super comfy buckwheat pillows for kids or adults.They also make a great nursing and body pillow, that makes a great gift for a pregnant/nursring mother.
Soma Organic Mattresses (15% OFF in-store) - Treat your partner (and secretly yourself) to an organic mattress, a new pillow or a luxurious new organic duvet or blanket. Soma's got you covered! See what I did there ;-)


STOCKING STUFFERS
Greener Straws (20% OFF online) - Beautiful eco-friendly bamboo straws that can be reused many times and then biodegrade after they have served their purpose!
Ethical Bean Coffee (15% OFF online) - Stuff a stocking with some ethically sourced, yummy coffee. Deliciously aromatic and won't leave a trace on the environment!
Green Beaver (25% OFF online)- Prepare your loved ones for warmer days to come with all natural mineral sunscreen or choose from many of Green Beaver's other natural, vegan personal care products!
SOOP Bags (10% OFF online orders of $35+) - Choose from SOOP's line of lunch essentials and personal hygiene items to stuff the stocking with some beautiful zero waste lifestyle changes!


ADULTS & TEENS

Clothing/Accessories for the Whole Family:
Logan & Finley (10% OFF in-store and online) - Gorgeous line of professional and everyday pieces, but you can always find more than just the most stylish wardrobe pieces at this eco-conscious general store carrying accessories, personal care, zero waste and products for the home!
Lole (15% OFF in-store) - Beautifully comfortable lifestyle and athletic wear and accessories for men, women and teens as well as comfortable and stylish everyday wear! They have lovely scarves, hats and mittens this time of year too.
Salts & West (15% OFF your first order) - Beauty and function ingrained in the clothing design with quality, ethically-made natural fibres!


Lotions and Potions (all natural of course):
Helena Lane Skincare (15% OFF online) - Unrefined, organic and very light skin care formulated specifically for a wide variety of skin types. Their phenomenal Spa in a Box contains everything your lucky giftee will need for an at-home spa experience. A wonderful gift, to pamper and nourish oneself.
Cocoon Apothecary (15% OFF online) - Carrying a complete gift line of men's and women's ethically sourced, vegan, and biodegradable skin care with soothing and rejuvenating properties. Looking for something for a man in your life? Give the gift of natural skincare with Cocoon's Malechemy gift sets.
Graydon Skincare (15% OFF online) - Plant powered, superfood based, natural skin care for the whole family. Spoil a loved one with the Fullmoon Serum perfect for every skin type! This feather light botanical serum will help shield your delicate facial skin from everyday pollutants, calm inflammation and visibly reduce the signs of aging.
Parthenos + Nemean (20% OFF online) - This Hair Saviour contains Thymoquinone, a powerful antihistamine, that reverses hair thinning. It contains omega-3 fatty acids, phospholipids, vitamin E as well as nigella sativa. It protects from dandruff, itchy scalp, breakage and split ends and also provides protection against the damaging effects of the sun.
Here is one just for the teens!
Thirsty Naturals (20% OFF online) - Teens are so hard to buy for! Avoid the hassle and choose from an entire line of natural and teen approved skin care.


Natural Cosmetics:
MarieNatie Cosmetics (20% OFF online)- Cosmetics created to bring makeup products that are natural and free of harmful chemicals to modern day women. Be sure to check out their award winning lip gloss.
Pure Anada (15% OFF online) - Specialty manufacturer of clean, colour cosmetics and natural, botanical skincare. Their products are created from ethically mined mineral pigments, certified organic plant oils and fairly traded butters. Their natural mascara is very popular too!
>>In the Toronto area and don't have time to place an online order? Pure Anada and Helena Lane products are also available through Maria Velve - Green Beauty Expert - you can pick up from her west end location PLUS save 15% off with your HM card there too!


MOMS TO BE | KIDS
For the brand new/expecting mom on your list:
Carry Maternity (10% OFF) - Along with a beautiful line of worldwide designs, Carry has their own line of maternity wear that is designed, manufactured and sourced in Canada! They work to create a collection of garments that work before, during, and after pregnancy so that you never have to sacrifice your personal style.
Liz & Lottie (10% OFF your first order of $50+) - Any new mom will appreciate healthy, delicious cookies! These all natural cookies have the added benefit of enhancing and maintaining milk-flow.
Tenth Moon Mothercare (10% OFF postnatal care packages) - Give the gift of new-mom self-care! Postpartum care packages filled with natural, sustainable and nourishing products that focus on the MOM!
Sustainable Gifts for the Littles:
The Montessori Room (10% OFF when you buy 2 or more items) - The Montessori Room offers a selection of wooden toys, furniture and accessories for kids, ethically made and inspired by the Montessori Philosophy.
Baby on the Hip (10% OFF in-store) - A baby boutique that carefully chooses the items they carry in the store. They support local vendors and select organic and fairly made items as often as possible. Check out their awesome line-up of wooden toys, balance bikes and more!
Hey Kiddo (10% OFF in-store and online) - From baby gear to lifestyle products, the well-curated collection of baby and children's collections represent the best of mini culture and style. Hey Kiddo has a great selection of eco-friendly and Canadian-made products, including many that are made right here in Toronto! Take a look at these adorable Maileg stuffies, sure to win some little hearts.
New Clothing for the littles:
mini mioche (15% OFF in-store and online) - mini mioche is a collection of super soft, organic basics and fashion styles for infants and kids aged newborn to 8 years. They make clothing that every stylish adult would love to wear but in 'mini' form. Especially awesome because every piece in the collection is designed and made in Toronto.
Pingo Apparel (10% OFF online) - An online boutique that ensures every brand has been carefully selected to make sure they are gentle to the environment, to the people who make them and to those who wear them.
Poco Mono (20% OFF online orders on top of sale prices) - Stunning, colourful and soft organic baby and kids apparel made locally in Toronto. CLOSING SALE: We are sad to tell you that unfortunately, Poco Mono will soon be shutting their doors. Get your hands on their amazing kidswear while you still can!
The Urban Nursery (15% OFF online) - The Urban Nursery's Electric Collection is perfect for gifting! These organic, fashion forward baby clothes are gender neutral and made in Canada. The modern designs and neutral palette paired with luxurious fabrics make these items, a perfect gift for any kiddo.


Pre-Loved Clothing for the littles:
CuCu Bau Kids (15% OFF orders) - CucuBau Kids is a curated vintage kids clothing store on Instagram. They specialize in novelty & nostalgic items you will surely remember from your childhood. Get an unforgettable gift that will surely spark a memory in the parent.
iSpy Clothing (30% OFF online) - iSpy Clothing is an online children's boutique selling high-end, gently-used children's clothing in like-new condition and shipping right to your door.
Little White Sneakers (10% OFF in-store and online) - Little White Sneakers is a kids clothing boutique offering many options to shop sustainably. Buy like-new, high-quality kids clothes for up to 85% off They also have a collection of high-quality and organic cotton clothing and accessories (most made in Toronto!) which make perfect gifts.
Tokki (15% OFF in-store) - Tokki is a children's second hand clothing store owned by two Junction Toronto mamas who care about the environment and know how quickly kids can grow out of their clothes. Check out their beautiful collection of pre-loved brand name clothing that is sure to impress.


And last, but certainly not least...For ANYONE on your list!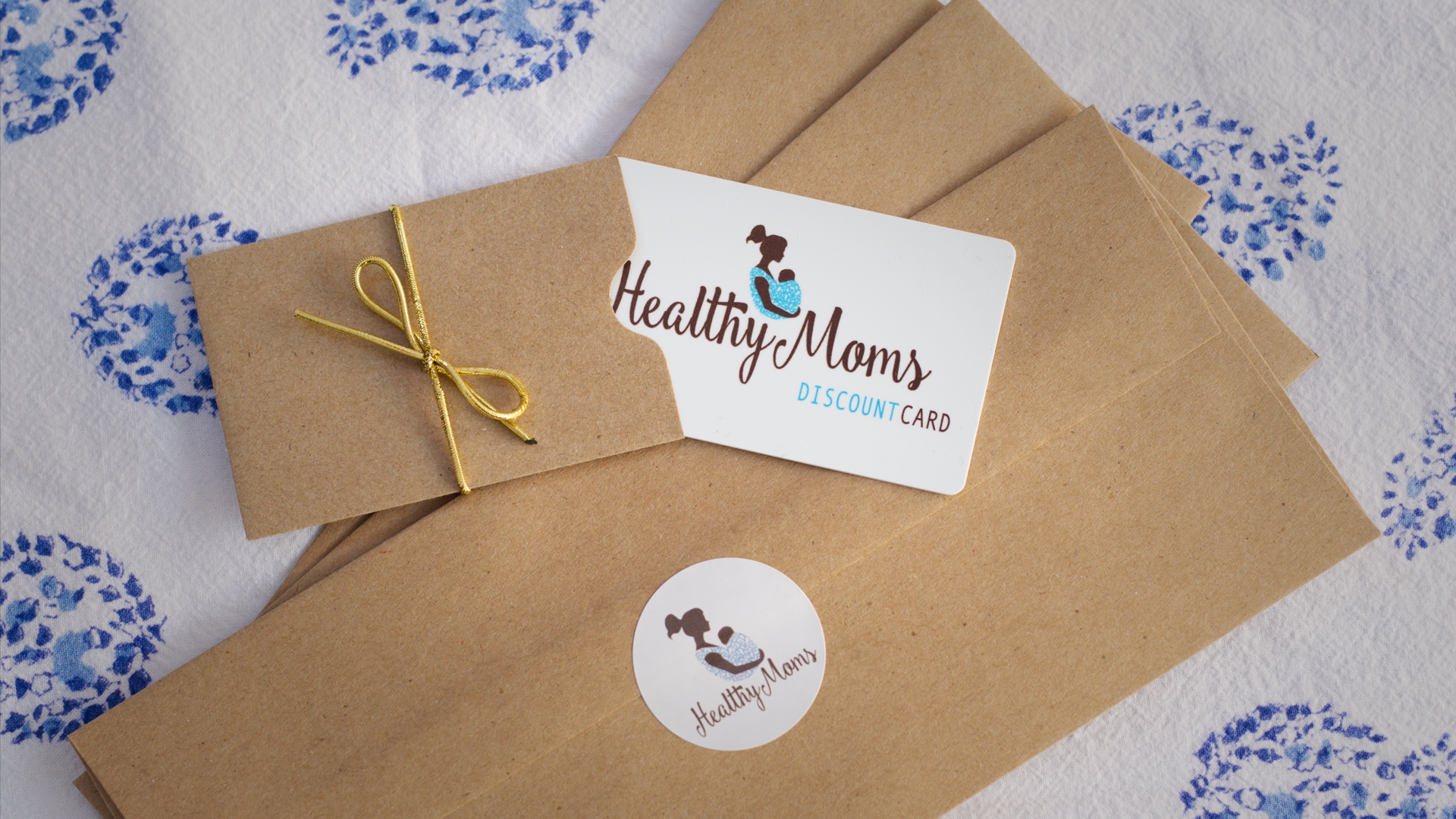 Healthy Moms Holiday Gift Packs
Give the gift that keeps on giving! When you gift a friend or family member a Healthy Moms Discount Card, you are giving them access to a lifetime of VIP savings and special offers on natural and sustainable products and services. The Healthy Moms card is a permanent membership so they will not be required to renew it. EVER.
All 3 cards will be sent directly to you to distribute to the gift recipients personally. The envelopes will arrive sealed, however, you will have an opportunity to submit a short note after your order is placed. We will include this note inside the envelope, written on the gift card sleeve. Your cards will arrive by mail within 5 business days.
Don't have a Healthy Moms card of your own yet? Why not give yourself a gift too and keep one of the 3 cards for yourself!
>>Holiday Gift Packs are now available with a very special offer and there will only be 50 available!