What to Pack for a Kid-Friendly Summer Picnic (With Recipes!)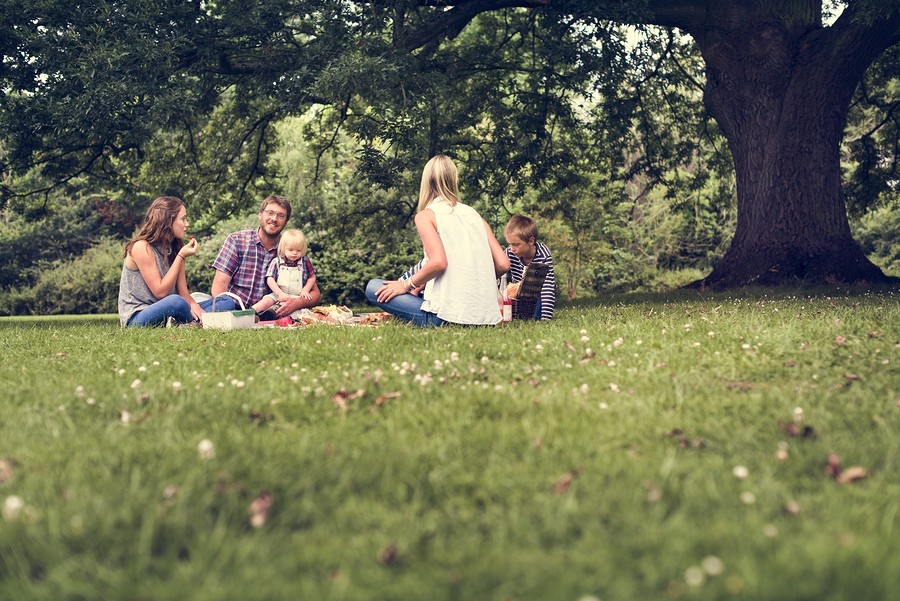 When you live in a big city like Toronto, a picnic is a great way to give children some much-needed outdoor time and an appreciation for nature. Yes, picnics involve dirt, bugs, and an unwanted addition to your child's personal rock collection, but they are also inexpensive ways to entertain children. The following tips will help ensure that your next picnic is a success:
Timing & Location
With very small children, it might be best to plan around snack time instead of meal times because they can get distracted by the surroundings and might not eat as much as you would like. I usually have a picnic for my 10-month-old's afternoon snack, around 4PM. It is generally not as hot as around lunchtime and there are fewer mosquitoes than at dinnertime.
We usually go to a park with a playground nearby, but nothing prevents you from holding a picnic in your own backyard. Kids love an opportunity to camp out! If there is a chance of rain, however, try for a location with a gazebo or other form of cover.
What to Pack
If you are planning a picnic for lunch or dinner, you can't go wrong with sandwiches, salad, fruit and veggies. These are my all-time favourite picnic-friendly recipes, based on a family of four.
Chickpea Sandwiches
You will find many variations of chickpea sandwiches online. The one from 'Oh She Glows' sounds delicious if you are looking for a more elaborate version. I came up with the one below on a whim because I only had a handful of ingredients available – and it worked!
Ingredients:
2 small cans of chickpeas (14oz), rinsed and drained
4 green onions, chopped
1/2 cup of radishes, chopped
1 or 2 tbsp of lemon juice (to taste)
¼ to 1/3 cup of mayonnaise, preferably vegan (the vegan kind won't spoil as quickly!)
Sliced pickles for garnish
8-10 slices of bread
Instructions:
Mash the chickpeas and stir in the green onions, radishes, lemon juice, and mayonnaise. Season with salt, pepper, and more lemon juice, as needed. Voilà – your filling is ready to go.
I like to pack the filling in a separate container and make the sandwiches at the picnic, for extra freshness. Just don't forget to bring a loaf of bread. No toasting necessary.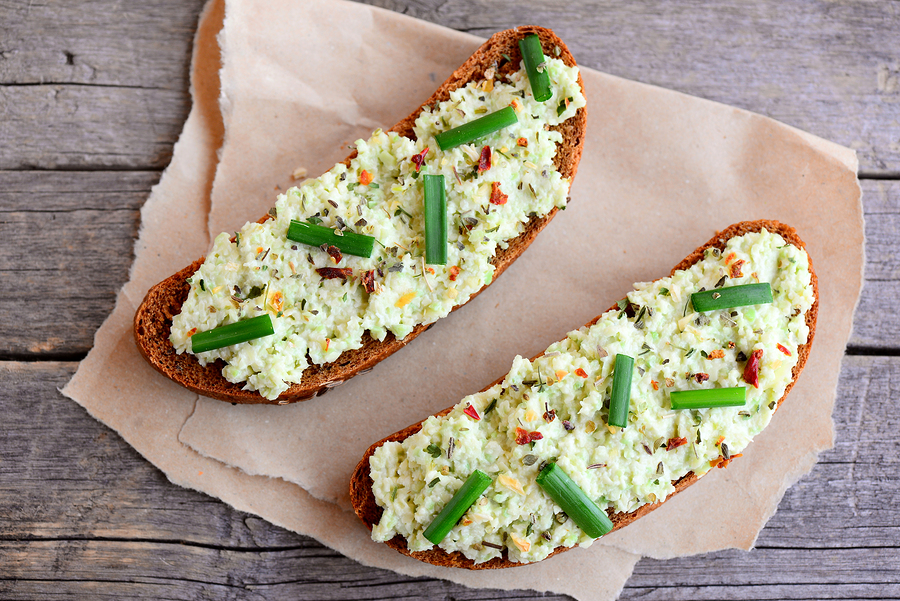 Colourful Rice Salad
If you don't know what to do with leftover rice, this recipe is for you.
Ingredients:
For the vinaigrette
1 tsp. of Dijon mustard
1 tsp. of white vinegar
¼ to 1/3 cup of sunflower oil or any light tasting oil
1 tsp. of water, if necessary
For the rice mix
1 cup of cooked rice
4 green onions, sliced
1 green pepper, diced
½ cup of corn
2 tomatoes, diced
1 handful of parsley, chopped
¼ cup of sliced black olives
¼ cup of artichoke hearts
2 hard-boiled eggs, sliced (optional)
Instructions:
Make the vinaigrette first. Mix the mustard and vinegar together and then gradually stir in the oil until smooth. If it's too thick, add some water and adjust the other ingredients to taste, as needed.
Use half of the vinaigrette to marinate the rice in a large bowl while you chop the veggies and slice the eggs (if using). Then mix in all remaining ingredients; toss with the rest of the vinaigrette, and add salt and pepper to taste.
This recipe can be adapted to include many ingredients you might already have on hand. You can replace the olives, artichoke hearts, and eggs with cucumbers, pickles, avocado, kidney beans, or even tuna. The idea is to make it colourful.
Place the salad in individual jars so each person has their own little portion. Just bring some forks (or spoons for the little ones) – no serving necessary.
Fruit & Veggies
If your picnic is around snack time, just bring some fruit and raw veggies and you are good to go! Wash and cut your fruit and veggies ahead of time.
I personally like watermelon and cantaloupe because you can make chunks large enough to avoid the choking hazard posed by grapes and some berries, but that's just me being extra cautious. Cut up some carrots and cucumber in matchsticks and serve with some hummus.
Final Details
You can find many ideas to pack healthy snacks for kids on Pinterest. One clever idea I came across was to put small snacks in plastic Easter eggs. They can double up as shakers for the little ones! I love things with a dual purpose: nutrition and entertainment - just what a picnic is supposed to be.
Don't forget to bring a quality waterproof blanket, water, sun hats, sunscreen, kid-safe bug repellent, a small bag for cleanup, and lots and lots of wipes.
Happy picnicking!
Related Posts