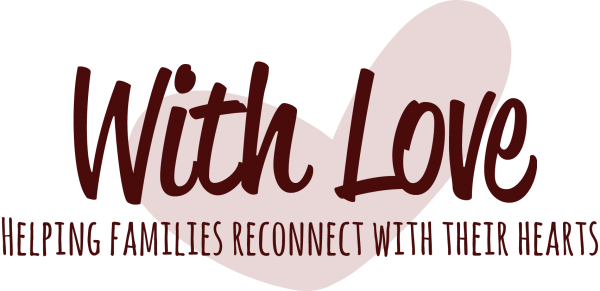 FREE initial consultation and 10% of package of your choice
---
>Receive a FREE initial consultation and 10% off the package of your choice from With Love.
---
In this hectic and constantly changing world, we are making every effort to feel a sense of deep belonging and attachment and yet are more disconnected than ever. We are chasing what we do not intuitively want to be chasing, getting caught up with what does not really matter most to us, and losing touch with ourselves, our children and our community. We are often repeating the patterns from our childhoods, always wanting something more and yet intensely fearful of not living the life we have always truly wanted. We are running around like crazy, trying to hurry, numb or stitch up our fears and pain, and looking to anyone or anything that will help. At the same time, our children are as intuitive and wise as ever, and they are requiring more of us. They need to express in new and unique ways, and need to feel understood.
With Love was created to provide in-depth support for what many families are screaming for: to experience more connection, awareness, fulfillment, and a return to the heart, to simplicity, and to community. At With Love, you will be working with Emma in new and novel ways along your journey from pregnancy to the tween years to find and nourish what your family needs. An experienced performance coach and doula, Emma provides that feminine and motherly love, heart and innocent play that so many of us are yearning for.

Visit www.togetherwithlove.com for more information and show your card at your initial consultation to receive your discount.

Business location has not been defined