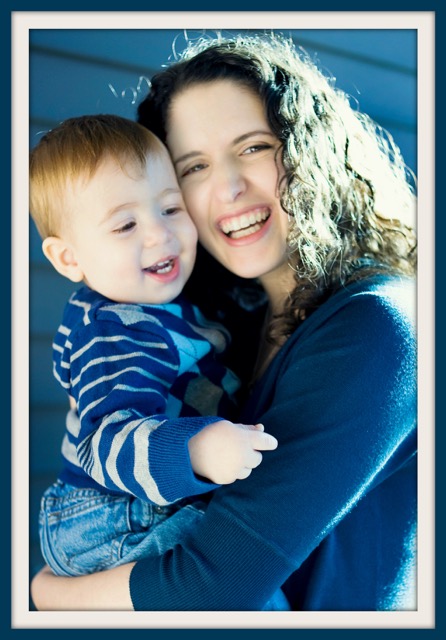 Healthy living can be overwhelming. And expensive. By connecting you with a curated selection of natural, organic, eco-friendly, and health-focused products and services – and saving you money when you purchase them – we aim to make it a little easier for moms like you.
HOW IT ALL BEGAN

My name is Aviva Allen. I am a mom of two, a kids' nutritionist – and the founder of the Healthy Moms Discount Card. Healthy Moms began as a Toronto-based Facebook group in 2012. We were a tribe of moms with similar values who shared ideas, recipes, shopping tips, and gave each other advice related to healthy, natural living.
Slowly but surely, the group grew and now is an engaged community of over 14,000 moms from across the GTA – and an invaluable resource for its members. (If this sounds like something you'd like to be part of, click here to join us if you live in the Toronto area. If you live in the Vancouver area, join our new Vancouver group here).
As our community grew, it became clear that moms wanted to be connected with businesses that aligned with their values and lifestyle – and so, in early 2016, the card was born.
My mission through the Healthy Moms Discount Card is to inspire moms to make healthy and environmentally-friendly choices for their families by providing them with accessible and affordable options.
WHAT TO EXPECT

All the participating businesses you will find listed on our site are there because they align with our values. I have carefully selected each and every one of them because of factors such as the quality of their products or services, their environmental responsibility or choice of ingredients, materials or packaging used. And, because I know that living a healthy lifestyle in a big city can add up (big time), I have also negotiated the best possible discounts for you.

Being a "Healthy Mom" means different things to different people. We understand that there is not a one-size-fits-all for healthy living, and the selection of businesses that participate with the Healthy Moms Discount Card reflects this. Our aim is to provide you with a variety of options that make it easier for you to make healthier choices.
The Healthy Moms Discount Card has the potential to save you hundreds – if not thousands of dollars. We hope you'll join our community, buy a card – and use it often!


---
Work with us! If you are a local business and would like to discuss how you can reach our Healthy Moms audience, we'd love to connect. Please click here for more information.