You are here:
New Moon Kitchen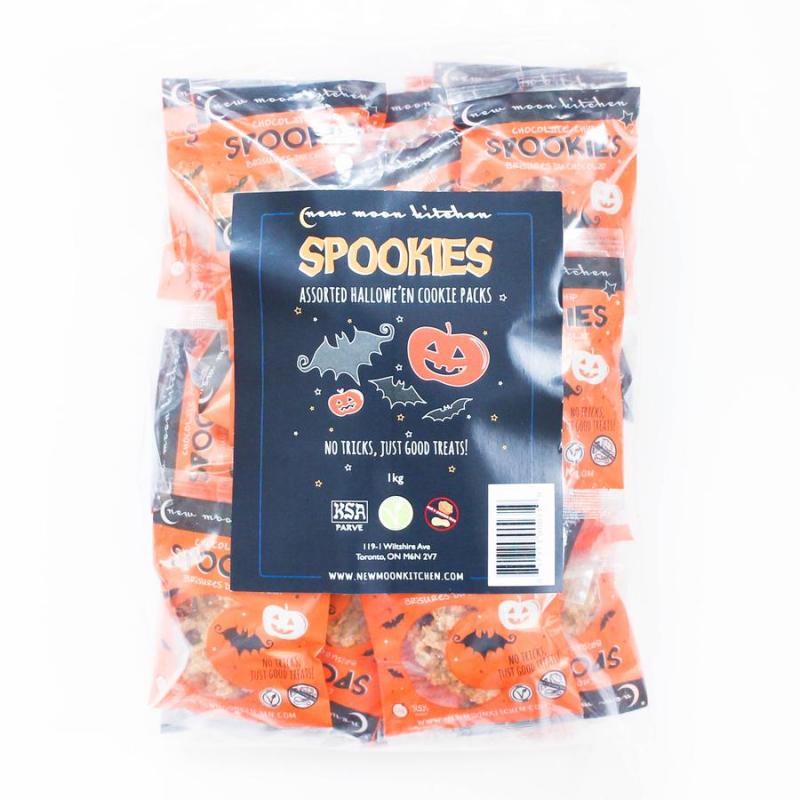 10% off your order
---
>Receive 10% off your order from New Moon Kitchen.

*Check their website for pick up and delivery options
---
New Moon Kitchen is an all natural bakery that has been making all things delicious and healthy since 1997. Their line of dairy, egg, nut and peanut free, kosher parve cookies can be found in over 200 stores across the GTA and select stores throughout Canada.
This year, they are offering a really special holiday cookie line-up that can be ordered and shipped anywhere in Canada, as well as delivered locally for just $5. Classic Shortbread, Candy Cane Momints, and Salted Chocolate Cookies. Each cookie flavour is totally unique, and together they are even better.
For Halloween, stock up on their amazing bags of Spookies. These vegan, best selling chocolate chip cookies come individually wrapped and ready to be handed out for all the little ghosts and goblins that come to your door. They have a shelf-life of 75 days, not that they would ever last that long!
Visit https://newmooncookies.com for pickup/delivery options. Place your order online and enter your promo code to receive your discount.
Business location has not been defined