You are here:
Nutmeg Consulting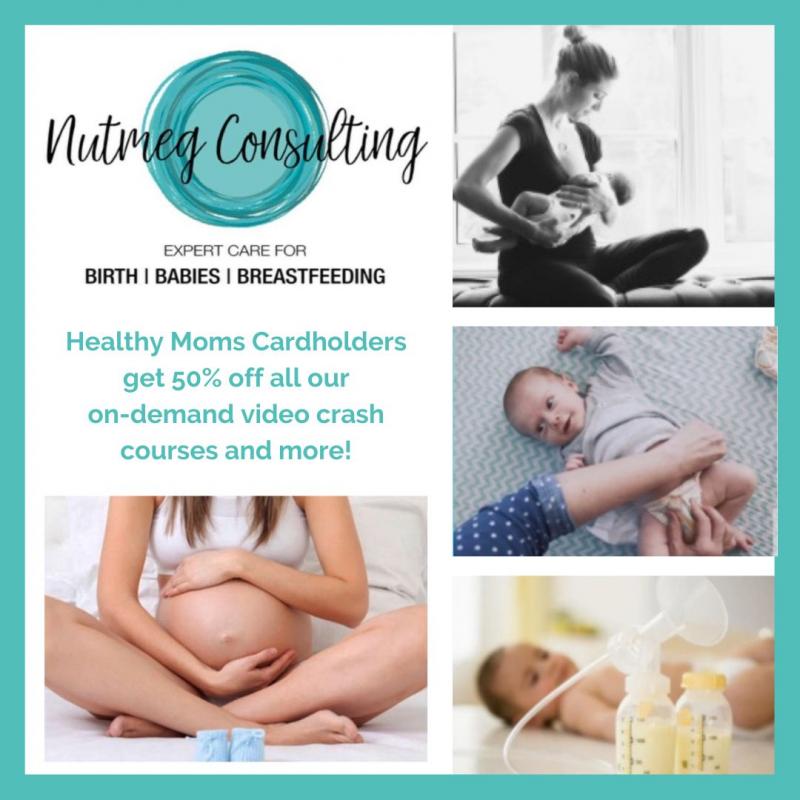 50% off online courses +
---
>Receive 50% off How To Breastfeed online course + FREE enrollment in any 2 Virtual Academy courses with the booking of a Birth Doula package from Nutmeg Consulting.
---
If you are expecting a baby or are new parents, Nutmeg is there for you! They have built a team of professionals for new parents to feel more informed, more supported and confident for your pregnancy, birth and parenting journey.
Owner Angela Grant Buechner is a Registered Nurse, International Board Certified Lactation Consultant, Doula and Educator with 25 years of experience, and she is also a mom of three! If you need one-on-one help, their amazing team provides:
- Private & Group Prenatal Classes during Pregnancy
- Birth Doula support
- Non judgemental & supportive Feeding / Lactation Consultant sessions (virtual & in-person)
- Postpartum Doula support
- Pediatric Nurse Practitioner sessions (virtual & in-person)
- Breastfeeding Prep Consultations
- Infant & Child CPR classes
- Gentle Sleep support
- Private prenatal/postpartum yoga and more!
They also have an amazing VIRTUAL ACADEMY with on-demand video courses, which can help you from Prenatal education & Pumping, to Back to Work planning & weaning.
Visit https://nutmegconsulting.ca for more information and enter your promo code when ordering the online course to receive your discount.
Business location has not been defined