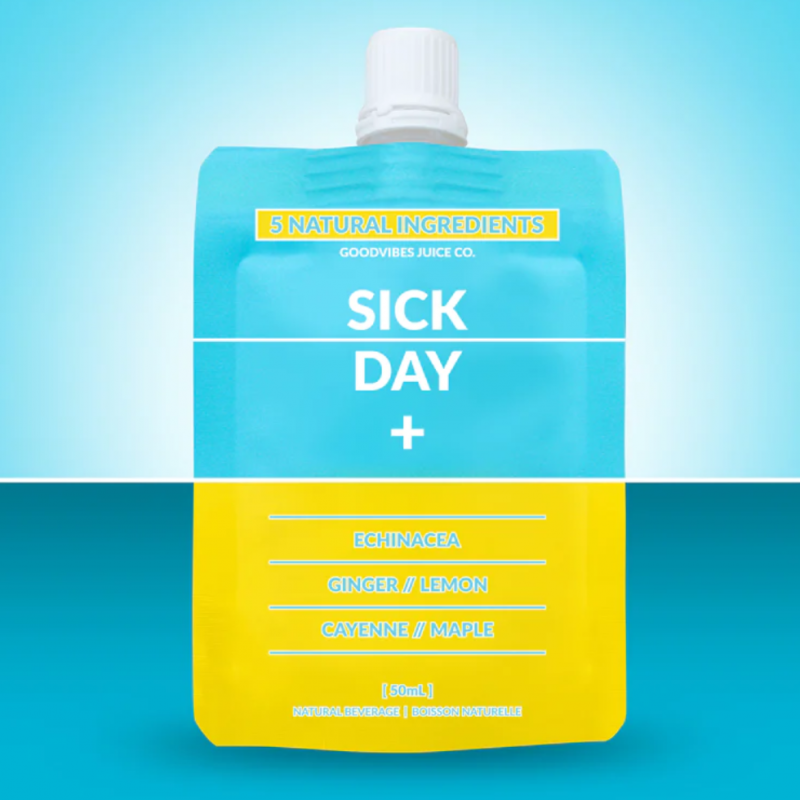 10% off online orders
---
>Receive 10% off online orders from SICK DAY.
---
SICK DAY is a combination of 5 NATURAL INGREDIENTS (Echinacea, Ginger, Lemon, Maple and Cayenne) all chosen for their holistic properties and historical use to support the immune system. If you believe in a natural approach to wellness and immunity this product is for you.
SICK DAY is a great addition to your daily routine. Enjoy it cold for an enhanced drinking experience, or add it to hot water to create a warm tea full of flavour.
Visit https://drinksickday.com for more information and order online using your promo code to receive your discount.
Business location has not been defined